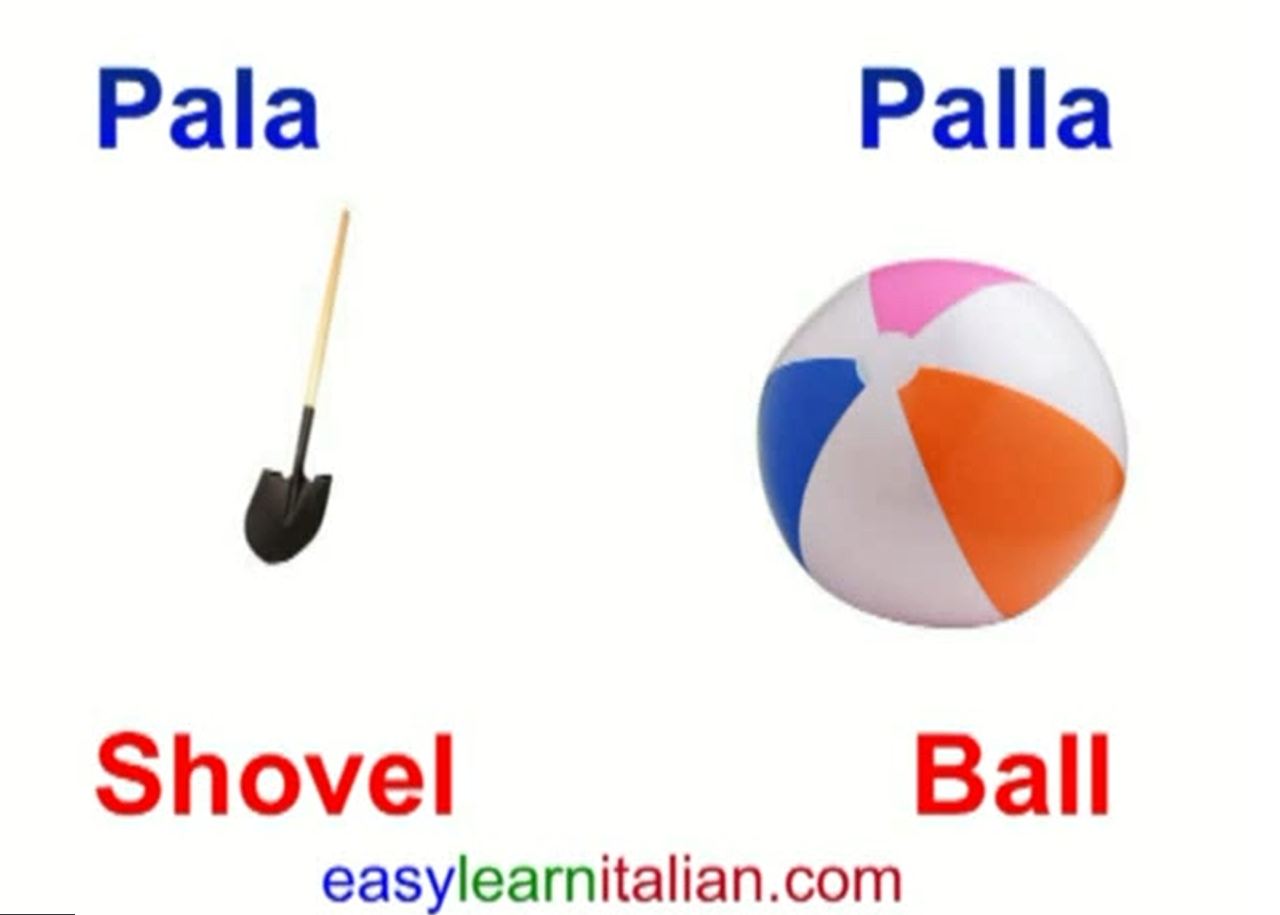 Many Italian words have double consonants. In Italian double consonants sound stronger than in English. Italian uses double consonants as an important part of the pronunciation of the language.
In this video some Italian words that change meaning with double or single consonants.
Molte parole italiane hanno doppie consonanti. Nella pronuncia italiana il suono delle doppie è più forte che in inglese. In italiano le doppie consonanti sono molto importanti per la pronuncia.
In questo video ci sono alcuni esempi di parole che cambiano significato con la doppia consonante.
| | | | |
| --- | --- | --- | --- |
| polo | pole | pollo | chicken |
| pala | shovel | palla | ball |
| rene | kidney | renna | reindeers |
| note | notes | notte | night |
| sera | evening | serra | greenhouse |
| rosa | rose | rossa | red |
| cane | dog | canne | reeds |
| papa | pope | pappa | baby food |
| casa | house | cassa | cash, box |
| pena | worth | penna | pen |
| tori | bulls | torri | towers |
| sete | thirst | sette | seven |
| pani | breads | panni | clothes |
| capello | hair | cappello | hat |
| copia | copy | coppia | couple |
| dona | gives | donna | woman |
| baco | worm | bacco | Bacchus |
| caro | dear | carro | waggon |
| fato | destiny | fatto | fact |
| loto | lotus | lotto | state lottery |